The January issue of Country Living reminded me how much I love color theory. This month they are highlighting WHITE and it's simple beauty.
And although white isn't really what people consider a color, it can be a wonderul thing– a clean palette.
"White is not a mere absence of color, it is a shining and affirmative thing: as fierce as red, as definite as black." -G.K. Chesterton, English philosopher
White offers the change to start over, to rememer and/or rewrite history, to plan a future.
White is a classic- like a sports car, or a masterpiece film, or a childhood novel like Tom Sawyer, or even a classic song that will never be forgotten or go out of style.
Since white objects such as clouds, snow and flowers appear often in nature, human culture has many references to white, often related to purity, peace and cleanness.
And the most common cultural use of white is the wedding dress. Symbolically it denotes purity and hope for the marriage. The bride is saying goodbye to her family and being introduced into her new family.
White is seen as practical but not just because it takes away all distractions– but because it gives you a blank canvas for anything.
White can be crisp and cozy at the same time. White is versitile and traditional– and yet modern and cool.
When I think of white in terms of style I see clean white towels in a bathroom, or Laura Ashley shabby chic linens and decor, or the perfect pair of winter white pants that are sexy and subtle at the same time.
Images of white/inspiration for our own lives:
These pumpkins look like something scared THEM.
Eerie-looking white pumpkins _ naturally white, not painted _ are finding their way into more and more homes this Halloween season.
The albinos are called Ghost Riders, Snowballs, Luminas or Caspers _ presumably a reference to the friendly ghost. And the ones about the size of a baseball? Baby Boos.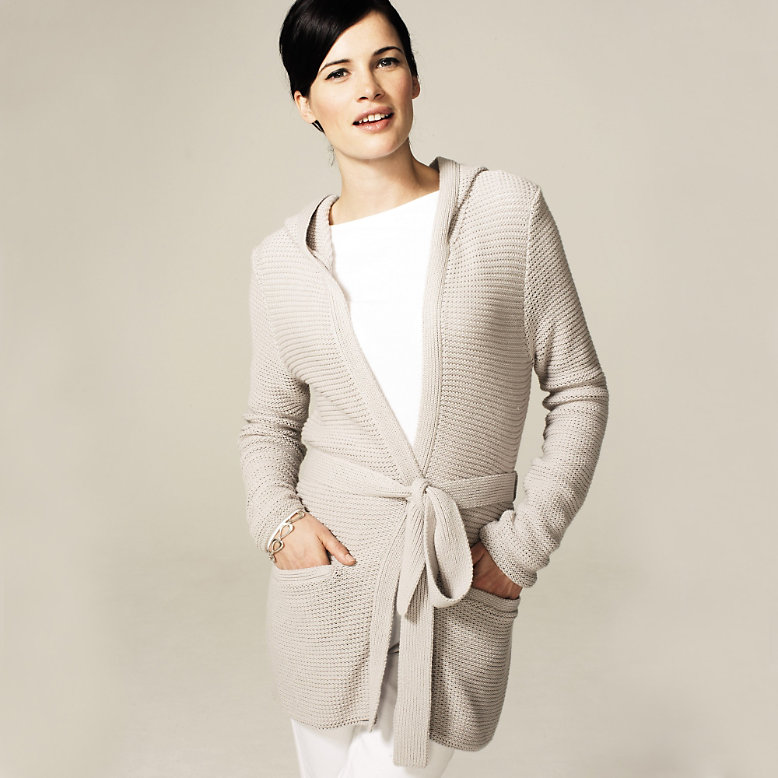 Incredibly stylish, this White Company essential is perfect to wear as a lightweight jacket or for relaxing at home. Made from our beautifully soft and fine, pure merino wool, in an 'edge-to-edge' style with no fastenings, and with a generous hood. There is so much to love about this cardigan. The easy shape is perfect for layering and our new textured stitch adds real interest. Add classic spring colours and we've got a winning combination. 100% merino wool.
Well enough for today… and sorry in advance for my lack of blog skills. I'm still figuring this whole thing out with photos, links and giving credit.